I have the worst memory when it comes to birthdays of friends and family. Heck, I even have trouble remembering my own Anniversary.
With this 'Dates to Remember' printable I will be able to keep track of birthdays, anniversaries and other important dates.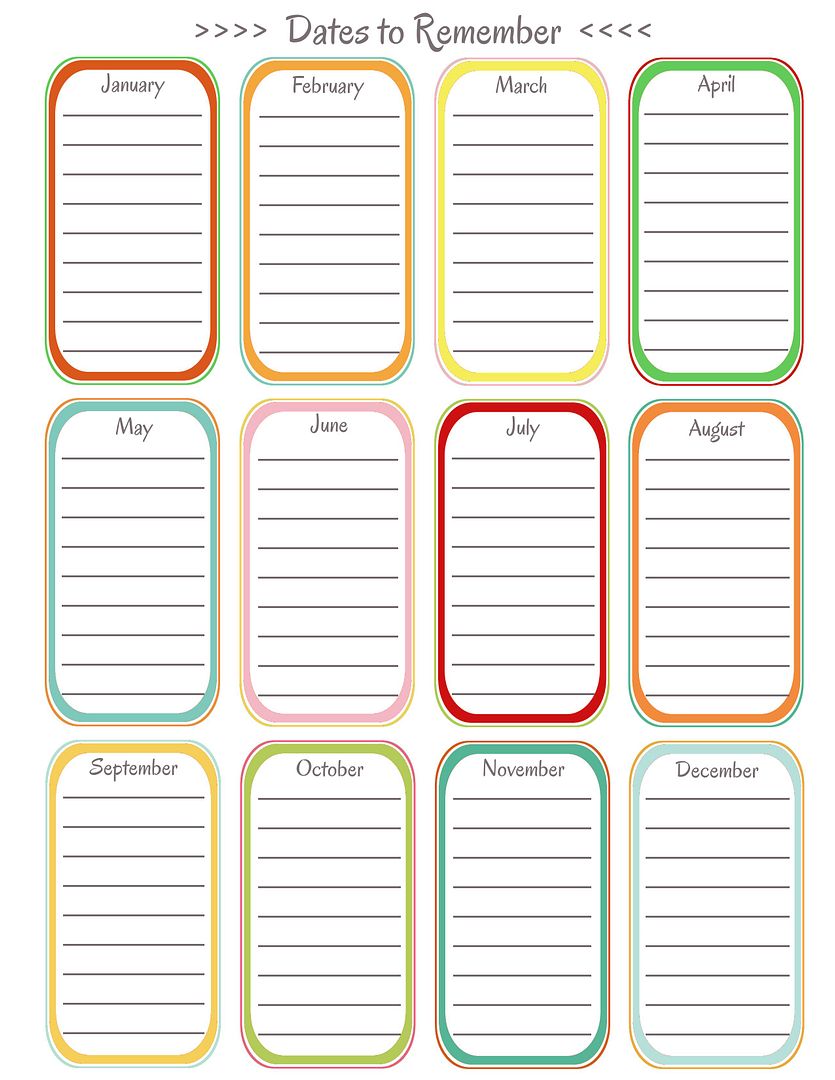 If you are joining me in making your own binder, please be sure to take photos and blog about it. At the end of the month I will be having a link party were you will be able to link up your own home management binders.
If you would like to share these printables with your readers you can snag the button below and place somewhere on your blog or in your post (although this is not required, I would appreciate it!)