One thing that has always bugged me about address book printables is that they don't have the alphabet tabs on them. I always end up labeling them with sticky tabs that usually fall off after a few month

s.

That is why I decided to include tabs on these. To put your address/contacts

portion

together just print out 13 of these pages. Then on each page cut off all but one tab, leaving a different tab on each page. You can cover the tabs in clear tape or laminating paper to make them stronger. I also included a link to the

contact

list without tabs so that you can print extras or if you just don't want to deal with the tab

s.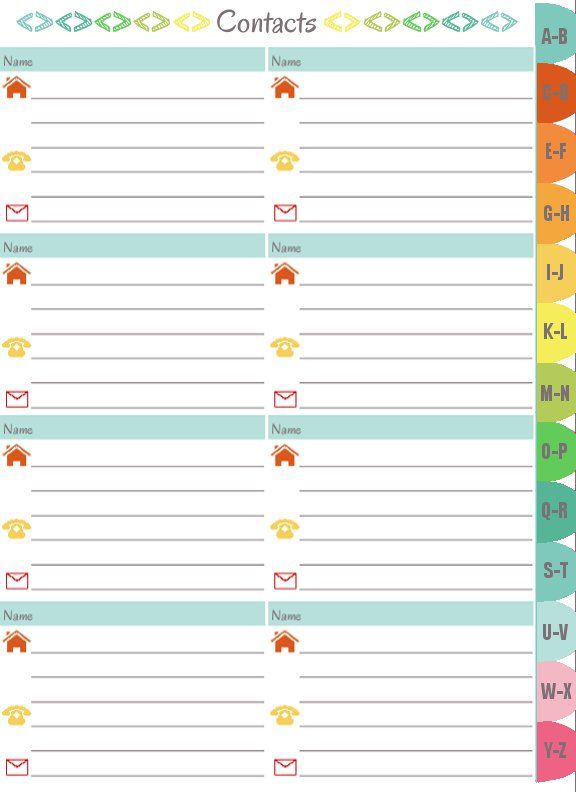 (P.S. I'm trying a new program. If you are having any issues viewing or printing the PDF's please let me know. )
If you are joining me in making your own binder, please be sure to take photos and blog about it. At the end of the month I will be having a link party were you will be able to link up your own home management binders.
If you would like to share these printables with your readers you can snag the button below and place somewhere on your blog or in your post (although this is not required, I would appreciate it!)