Sunday, November 11, 2012
Wednesday, November 7, 2012
I'm always looking for new recipes to add to my collection and share with my readers.
This recipe was sent in to me my a wonderful reader, (thanks Elizabeth) and it is definitely worth sharing.
Chai-Spiced Woopie Pies Recipe
2 & 1/4 cups all-purpose flour

1 & 1/2 tsp baking powder

2 tsp ground cinnamon

1 tsp ground cardamom

1/2 tsp ground ginger

1/4 tsp ground cloves

1/2 tsp salt

4 Tbs unsalted butter, room temperature

4 Tbs non-hydrogenated shortening

1/2 cup white sugar

1/2 cup packed brown sugar

2 large eggs

1/2 cup + 2 Tbs, Lifeway Lowfat Plain Kefir

,

divided

1 tsp baking soda

1 tsp white vinegar

1 tsp vanilla extract
Preheat your oven to 375 degrees and line two baking sheets with parchment paper. In a small bowl, sift together the flour, baking powder, spices and salt.
In your stand mixer (or with an electric hand-held mixer) beat together the butter, shortening and sugars until fluffy, about 3 minutes. Add the eggs and ½ cup of kefir and beat until combined.
In a small measuring cup, mix together the 2 Tbs kefir, baking soda and vinegar. Add the kefir mixture, along with the flour mixture, to the butter mixture and beat on low until just combined. Add the vanilla and beat on medium for about 2 minutes.
Drop 2 tablespoon-sized scoops of batter onto prepared baking sheets. Bake for 10 minutes, then cool on the pan for 5 minutes before moving them to a wire rack to cool completely. Sandwich together with the filling of your choice. Vanilla or coffee buttercream make great filling options.
Would you like to share your great ideas on DIY Home Sweet Home?
I am always on the lookout for posts that include craft tutorials, cleaning and organizing tips, creative family fun, or delicious recipes.
If you have post that you think DIY Home Sweet Home readers would be interested in, please fill out my
Get Featured
form.
Friday, November 2, 2012
Happy Crafty Friday!!
Here are the features from MMM#80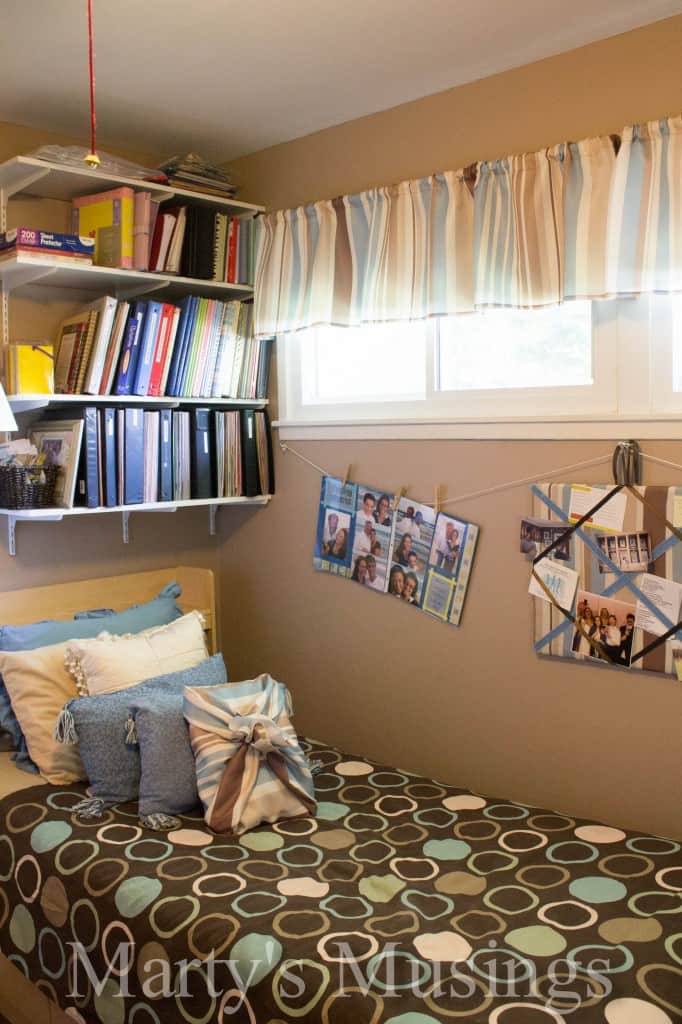 Thrifty Bed Linen Makeover - Marty's Musings
If you missed MMM #80 you can check out the rest of the projects here.
Don't forget to join me Monday for More the Merrier Monday and show off your own projects!!
Don't forget to VOTE for me!!


Social Spark.
Get paid to blog!!