I'm so excited to introduce you all to the newest members of our family.
Hubby and I have been talking about getting chickens for a while now so when one of our neighbors showed up at the door to inform us that they were giving away their chickens we jumped on the offer.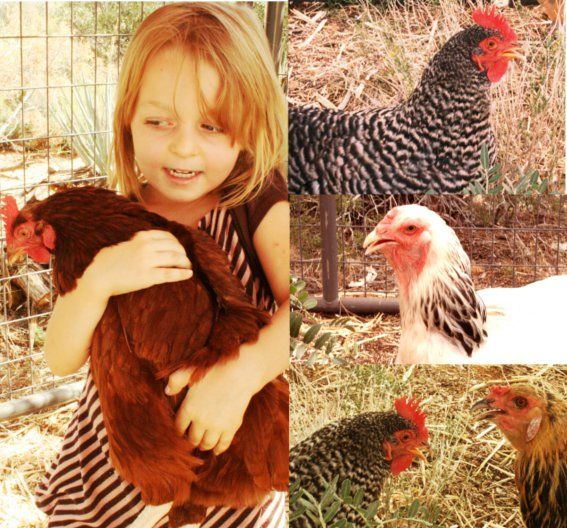 The kids were ecstatic and spent the entire first day following them around the chicken coop.
I am amazed at how friendly they are. They will eat right out of our hand and don't mind the girls petting them or even picking them up. And the girls love going on an "egg hunt" before breakfast each morning. Here is our collection from our first day.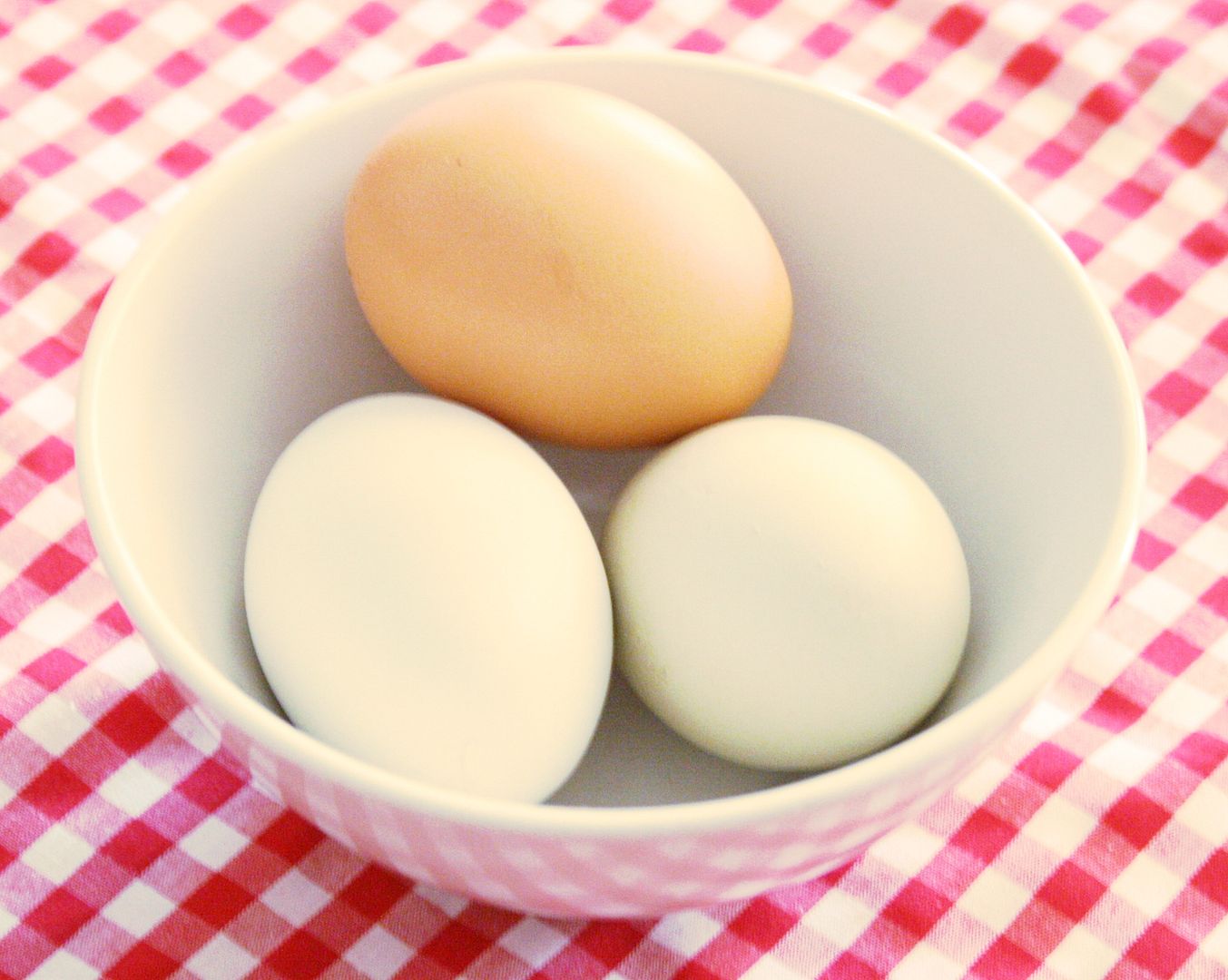 There are 6 chickens total. (4 different breeds but don't ask me what they are. Hubby is the chicken expert, to me they are just chickens.) We have not named them yet. Hubby thinks its silly to name chickens. However, that is not going to stop me from naming them. Do you/Would you name your chickens?

This post is sponsored by Social Spark.
Get paid to blog!!